Explore Our SAP Rollout Solution
And find the right solution for your business
Equine SAP Rollout Services
Rollout implementation by referring to the framework and lessons learned at the PILOT project. The main activities in Roll-out are: Business outreach STANDARD process that has been specified in the Business Blueprint document and has been realized at the PILOT stage make changes / additions that are specific / local if needed, carry out training, perform data migration (collection, mapping, cleansing, and loading), and cut-over for Go LIVE.
Why company need SAP Rollout Services?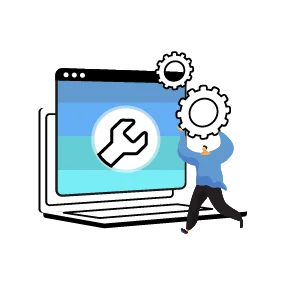 Maintain Operational Excellence
Improve efficiency and effectiveness by streamlining business processes, excellence operation monitoring, enhancing service levels and cutting costs and errors.
Enhance Agility
Respond more quickly to change, enhance customer experiences and differentiate your company from your competitors.
Improve Financial Management
Accelerate financial closures, increase the accuracy of financial reporting, and maintain superior cash management.
Unify and Simplify
With the integrated ERP, you can streamline and complete a process from end to end.
Connect Headquarters and Subsidiaries
Better serve your customers and gain operational efficiency with affordable, right-sized solutions to help manage information flow and harmonize business processes.
Equine using SAP ACTIVE Methodology to deliver solutions

SAP Activate Methodology is the next generation project implementation methodology used to implement/rollout and deliver SAP innovations and solutions. Built on the Agile methodology, SAP Activate methodology takes an iterative approach to continuously improve and deliver to increase the project quality and success.
Rollout project goes through 6 different phases right from the minute they search for a solution to solve their business pain point to finally implementing and using the rollout solution to streamline processes internally. We have beautifully mapped these touchpoints into 6 different phases during rollout journey to making the best out of SAP rollout.
Explore more about Equine SAP Industry Expert Solution
Are you looking for a professional SAP Partner?
Contact us and get FREE Consultation from Equine Global (SAP Gold Partner in Indonesia) by click button below