Equine Strategic Consulting Services (ECS)
Select our solution that fit to your business
We focus on business impact of technology and how our customers will be able to transform their investment into impactful result. We help business organizations to define, design and execute strategies that optimize costs and quality while creating new business opportunities. Our technology consultants leverage innovative solutions and deep domain expertise to develop short- and long-term strategies aligned with customers' goals, IT environment, skill requirements and policies. The result are superior IT performance along with the ability to leverage technology advancements for measurable business outcomes. We assist customers in developing innovative solutions that are repeatable and easy to implement.
Why Customer Work With Us?
End to End Consulting Solution
We focus on developing and enabling organizations to manage complex business challenges and help organizations optimize their business strategy aligned with valuable IT strategy.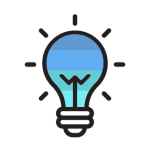 Using Proven Methodology
Our Solutions are delivered based on adaptive approach and comprehensive methodology which are proven in giving impactful results.
Certified and Experienced Consultant
As a Business Technology Consultant, people is the most important factor in determining quality of services. We are supported by certified consultants, with many years of experience as well as expertise in every aspect involved.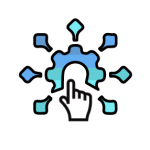 Adaptable Methodology Based on Industry Focus
In general all Industries are applicable by our consultancy services, however there are certain industries which need most services such as Government and Financial Industry.
I'm impressed by the work that they have been delivered. All of the projects were performed successfully because they have a very stand out Project Management Office to ensure the project ran smooth, on time, and on target. Project Documentation is very well managed and precisely written professionally.
Affanda Kristaldy
IT BA Dept Head, PT Tugu Pratama Indonesia
Phase by phase done well and were detailed in documentation both presentation and reports. The support came from Equine Global experts has enlighten us and their advice are make it is feasible for us to make the recommendation a reality.
Musa Sa'adi
IT Manager, PT Bhanda Ghara Reksa
Ready to get started? Contact us!
Contact us and get FREE Consultation from Equine Global by click button below.